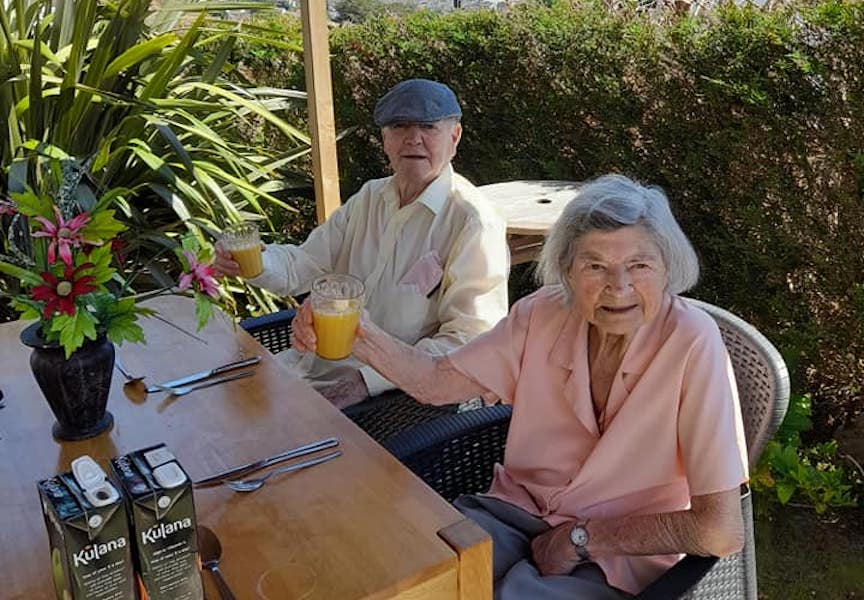 28 Sep

Having fun at Kingsmount

Life is never dull at Kingsmount, thanks to our dedicated activities coordinator, who keeps up a busy schedule of activities and events to keep our residents entertained.

If you're wondering what our residents can look forward to while living at Kingsmount, here's a snapshot.

We welcome a professional entertainer into the home twice a week to amuse our residents. We're lucky to have a wide selection of professionals to call upon, including a saxophone player, singer, keep fit instructor, and arts and crafts leader. A particular favourite and much-anticipated activity here is our pet therapy sessions when the residents get to stroke and cuddle various pets. Fred, the tortoise, enjoyed being fed his lettuce leaves on his last visit. And Patrick the pony who visited in the summer was adored by everyone!

We aim to provide a daily activity depending on the needs and wants of our residents. Our activities coordinator plans well in advance, so we theme our activities depending on the time of year. For example, over the summer months, we made the most of the glorious weather and spent lots of time in the garden playing board games, gardening, crafting and enjoying some al fresco dining. We also organised several activities and events to celebrate the Queen's Jubilee. Next month we'll be making Halloween cards, and we're planning a Halloween party. And before we know it, we'll be getting festive and crafting for Christmas.

Not all our residents like to engage in group activities, so we also provide one-to-one time where we might do some crafting, play a game or give a pamper session. In particular, the ladies always enjoy having their nails painted or a relaxing hand massage.

Some of our recent activities include:
Hosting a Macmillan coffee morning
Commemorating Queen Elizabeth II
Button crafting
A poem reading
Making sensory aprons
Hand puppet making
If you'd like to keep up with our activities at Kingsmount, we regularly share updates on our Facebook page, which you can follow here.