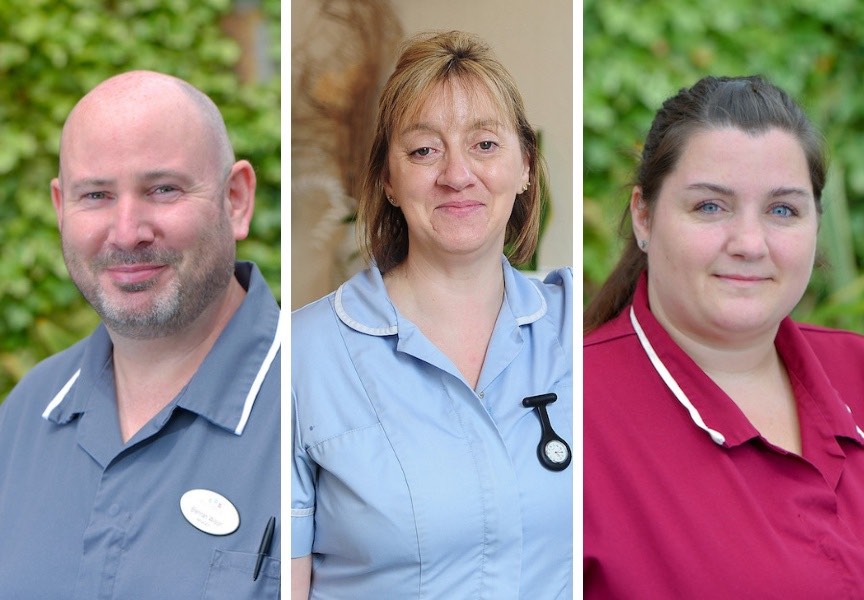 18 Oct

Thinking of joining us? Meet the team

If you're thinking of joining the team at Kingsmount, you'll probably want to know what it's like working for us. And what better way to find out than hearing it from the staff members themselves? So we interviewed some of our longer-standing employees, and here's what they had to say.
Brennan Wilson, Manager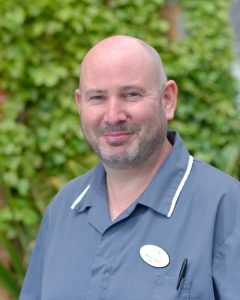 Brennan, one of our longest-standing staff members, joined us in 2004. He came to Mount Olivet as a care assistant, having heard on the grapevine that it was a good place to work.
Brennan worked at Mount Olivet for almost 10 years before progressing from care assistant to senior care assistant and moving to join the team at Kingsmount. He continued to develop, undertaking his NVQ Level 4 in Health and Social Care and taking on the role of deputy manager. After completing his NVQ Level 5, in 2019, Brennan was promoted to manager at Kingsmount.
This is what Brennan has to say about working at Kingsmount:
"I enjoy working with elderly people, and the positive feedback we receive from them and their relatives makes my job so rewarding.
"It's a supportive environment here, which makes the difference. I know I can call on my colleagues to support me in my role; likewise, I'm there for them too."
Born in Northern Ireland, Brennan moved to England over 20 years ago. He lives in Torquay with his partner.
Diane Prosser, Activities Coordinator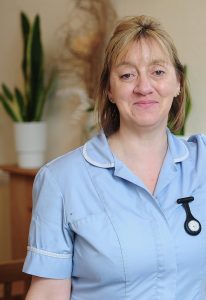 Having worked in care since being a teenager, Diane joined Kingsmount as a senior care assistant in 2016. After a few years at Kingsmount, she moved to our sister home, Mount Olivet Nursing Home, continuing in her care assistant role.
Wanting a change from care work but keen to stay in the caring profession, Diane was offered the opportunity to take on the role of activities coordinator at Kingsmount. And she jumped at the chance!
Diane's role is to create and organise various activities to stimulate the residents' physical, mental and emotional wellbeing at Kingmount. Her work covers a broad remit from coordinating family visits to organising craft activities and spending one-to-one time with the residents.
This is what Diane has to say about working at Kingsmount:
"I love being an activities coordinator as I really get to know the residents and their families. I enjoy learning about their lives and doing little things to make their days more enjoyable.
"Every day is different, and I am allowed the freedom (within reason!) to plan the activities as I see fit and make them happen."
 
Originally from Brixham, Diane lives in Paignton, just a short walk from Kingsmount. Outside of work, she is a regular volunteer with St. Johns Ambulance.

Emma Bartlett, Domestic Assistant
Emma joined the Kingsmount team in 2006 as a cleaner and kitchen assistant. Over the years since, she has worked in many different roles, including cleaner, kitchen assistant and laundry hand. And at the end of 2021, she completed her first care assistant shift and now provides occasional support to the care assistant team.
Enjoying the variety, Emma is happy to help wherever she is needed.
Emma's commitment and enthusiasm to learn have meant that she has completed all mandatory training courses as well as additional courses to help improve her skills and job satisfaction.
This is what Emma has to say about working at Kingsmount:
"It's such a nice atmosphere. So many of my colleagues have become friends, and I love getting to know the residents.
"Tori and the managers have always supported me and helped me work my way up. And they've been flexible with my work hours, which has been a great help as I bring up a young family."
Emma lives with her family in Paignton, just a stone's throw from Kingsmount!
If Kingsmount sounds like the kind of place you'd like to work, we're always keen to hear from interested applicants. Please call us on 01803 663460.